Commercial vehicle
– Various round type tanks made of aluminum and steel
– European CE certification (EN286-2) acquired

Air tank for air breaking system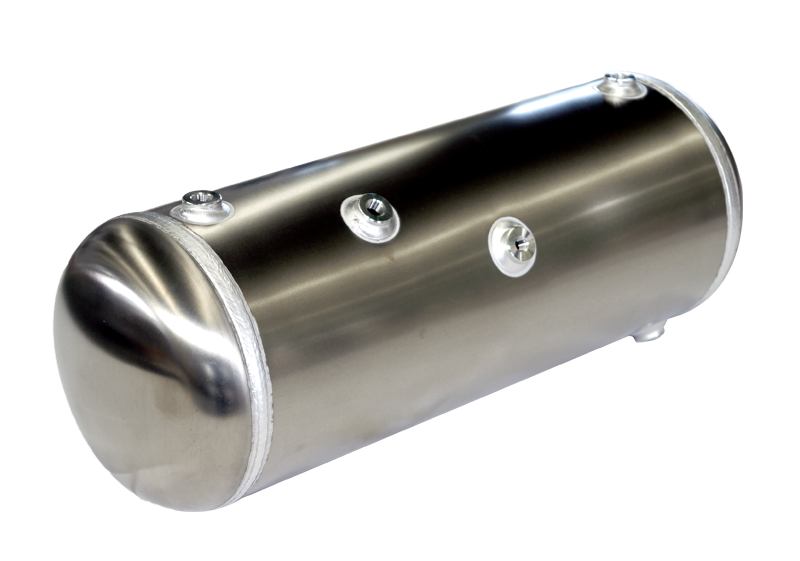 For circular type, diameter of Ø60 mm to Ø600 mm can be produced.
For air tank capacity, 0.5 L to160 L can be produced.
For SEAT (or boss) screw specifications, all the specifications that customer wants can be applied.
(Currently applied specifications: PT, PF, NPTF, NPT, M)
As in the case of TANK for TRAILER, BRKT (AL, STEEL) welding type can also be produced.
In order to facilitate the assembly to the vehicle, it can be manufactured with Air Tank Assembly Unit.
(Ass't components: air tank + bracket + band + connector + drain cock)
Can supply each component of Assembly Unit individually.